Trim Seals
If you're looking to weatherstrip or trim just about anything that needs a tight seal with a finished look, start with our company rubber and pvc edge Trim Seals. Our Trim Seals are the product of choice for automotive, marine and transportation industries. But they're ideal for virtually any application that needs a solid, reliable seal – from toolboxes to closet doors, boat hatches to storage containers. And when it comes to gripping power, our flexible wire and segmented steel cores are the strongest and most resilient in the industry.
Rubber Trim Seals are also easy to use and install without gluing; just push them down on any raw edge or flange to lock them in place.
Applications
1) Trains
2) Boats
3) Cabinets
4) Windshield
5) Storage.
Markets Served
1) Transportation
3) Construction
4) Marine
5) Manufacturing
6) Heavy machinery
7) Commercial HVAC
Benefits
Easy to apply
Consistent, high-quality materials
Resilient gripping power
Flexible cores bend, but retain shape
Weather and water resistant
Solid, rattle-free professional finish
Materials and Styles Available
Rubber Trim Seals are available in a wide selection of profiles and are produced using a variety of durable materials, including:
1) Dual Durometer EPDM Sponge and Rubber Extrusions with Flexible Wire Core
2) Dual Durometer EPDM Rubber Extrusions with Flexible Segmented Core
3) Vinyl and Sponge Rubber with Flexible Segmented Steel Core

rubber edge trim seal
1.short time to ship
2.OEM/ODM service.
3.Factory price.
4.Flexible payment terms.
Function: rubber edge trim seal is flush mounted, trafficable surfaces with edge protection.They have no regular shapes or color. Usually they are made according to customers' design (drawings) and the assemble parts.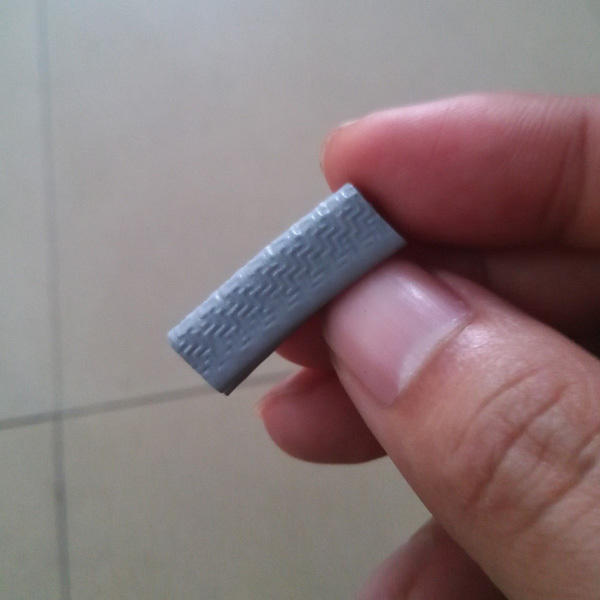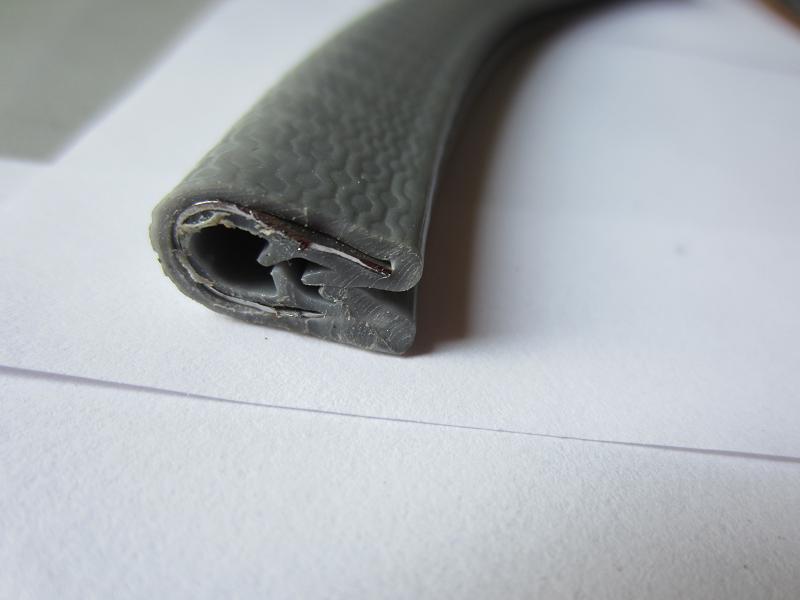 Features:Fits edges from .135" to .250" inches thick (3/16" to 1/4"). Manufactured with a vinyl metal core for added strength. This part can be used on any edge where a rubber finish is needed.
Application:Railcars,automobile,steamboat,industrial electrical equipment,building door& window,construction machinery,construction bridge and tunnel. Etc.
Plastic & Rubber Seal

Feature

1.Material:EPDM,NBR, TPV, Silicone

2.Exellent quality, good performace.

3.Series of them, suit for automobile, machine, furniture, door, windows and glass.

4.Length and thickness: according to the practical needs to cutting.

5. We can customization according with customer's Cad-drawing&sample to open mold

Advantage

1.good anti-friction,anti-aging, anti-corrosion effect

2. Weather proof, vandal proof, and can be shaped, molded, painted and screen printed.

3. Non-corrosive, non-toxic and chemical resistant .

4. Soft with high impact strength .

5. Non-warping and stain proof.

6. Easy to clean and maintain .

7. Easy to operate, including glue, nail, cut or shape.

Application

1.Furniture fittings, Building decoration, Decoration materials, Machinery parts, Toy parts, etc.

2. It's very suitable for a fastenings which need sealing.etc

About us

1.Has a certain degree of the scale and efficiency till now.

2.Advanced extrusion machines and experienced workers.

3.Provide OEM service .

4.Treat every order responsibility.