Our company
was established in 1999,

which are located in xingtai city,hebei Province,China,

we are

specialized in

manufacture and supplier of rubber and plastic seals,rubber edge trim, weather strip,rubber seal strips,pvc edge trims,and epdm rubber strip which are used in

mechanical seals,

automobile and car door seals,

door and window industry

and other construction industry,with more than 15 years experience and steady development,we has become

recognized leader company

of

the rubber extrusions

products in Hebei Province,China.

Company existing staff 118 people, including professional and technical personnel 20 people, senior engineer 3 people, plant area of 15000 square meters, construction area of 10000 square meters.

We also produce and manufacture of pvc seal strip,rubber edge trim seals,rubber foam seal strip,rubber edge protection seal strip,and the aluminium window seal strip.
These products are widely used in truck, car door and windows, shipping,

drilling industry,

railway, machinery, and other fields. Our main materials are rubber, Silicone,EPDM,PVC,PU,

CR, TPE ,

PA, NBR,

and

BR. rubberedgetrims.net have already builded good and long terms business cooperative relationships with many domestic and foreign automotive car manufacturer, building wall manufacturer, door and window manufacturer, special machinery plants and power plants.




Our company stick to the principle of "quality and reputation to be first". All of our products are through the ISO9001 and other quality certified and enjoy a high reputation among many clients and users. Our products sales good in Europe and South American. Our company have the high-tech engineers that they can provide different kinds of designs of product and we usually produce new products to meet customers' requirement.


Welcome to send us sample or drawing, we can statisify all the demand in chemical with all kinds of acid-resistand, physics with specifications, higher temperature-resistant, wear-resistand, wind-resistant, and different styles, elasticity, hardness, color etc. We assure to you our quality products with competitve price and goods service.




We value your comments and are interested in what you have to say. Call or e-mail us below and a representative will get back with you soon.
Rubber Edge Trim and Seals













Rubber Edge Trim is a highly flexible trim made of rubber, EPDM or other rubber, it can be widely used in many area, it can decorate and protect the edge of door and window.
Our Rubber Edge Trim can meet various requirement, the quality is good and durability and environmental protection. it can be install easily and push the trim down simply and it will provide a strong grip on any exposed edge. our company's rubber edge trims can be used for many kinds of purposes.
Our manufacture can production various Rubber Edge Trim with diffrent dimensions and sharps, and our manufactur usually choise the best rubber raw materials to ensure that meet your needs,above are an example of some of our standard rubber extrusions and we can produce available in various of materials. welcome to contact us and sent email to us sales@rubberedgetrims.net
PVC Edge Trim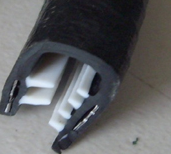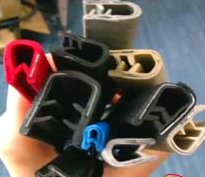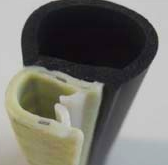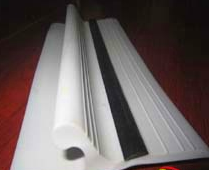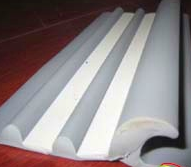 PVC edge trim used in different applications,it is also called extruded PVC edge strip,PVC edge guard,PVC edge protection,decorative edge trim,PVC decorative seal,PVC door seal,channel PVC strip,They are used as edge guard to protect edges.
PVC edge trim produced by PVC (Poly Vinyl Chloride) and it is flexible with individual internal metal clips and gripping tongue to provide a stronger grip.
Our company can production many kinds of sizes and colors.
The Feature is bellow:
1.Inside metal clips provide a permanent grip on any doors,windows, truck cab, tractors, ATV fenders, fiberglass,motorcycle, , sheet metal
2.Flexible PVC Edge Trim slides and it can be easily to grip any edge.
3.use for trim around windows, car doors, lids, and other edges.
4. Prevent leaks,shaking.
we are the manufacturer for all kinds of rubber car door seals,The EPDM Rubber Trim Seal is custom-extruded and enjoy excellent weatherability and chemical resistance so they can effectively weatherproof the vehicle and eliminate rattles and wind noise.
Our car door rubber seals by material:
EPDM + Steel Clip + Sponge EPDM Rubber Bulb Trim Seal
EPDM + Steel Wire + Sponge EPDM Rubber Bulb Trim Seal
PVC + Steel Clip Bulb Trim Seal
PVC + Steel Clip + Sponge EPDM Rubber Trim Seal
Sponge EPDM Rubber Extrusion
EPDM+Sponge EPDM Rubber Extrusion
Dense EPDM Rubber Seal
Wooden door seal strip

/
Wooden Door Seals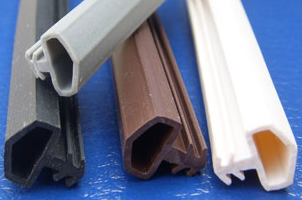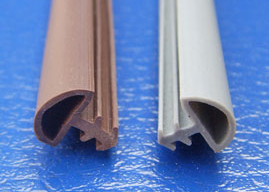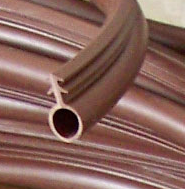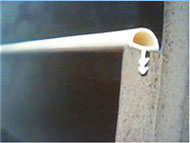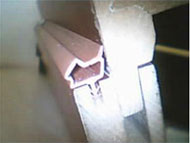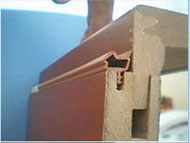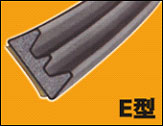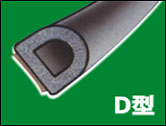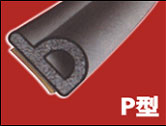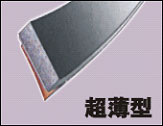 wooden door seal strips, the seal strip insert into the wooden door groove ,it can strong grap in door slot and not easy to fall off. The door seal strip features of elasticity and flexibility that not only seal door seals gap but also reduce noise when close the wooden door, usage the strips can increase the service life of doors.
rubber seal strip with self-adhesive type is also usually used in wooden doors
self adhesive rubber door seal made by the extrusion of EPDM sponge foam,it is soft and elastic that recovery is very good, we can supply many kinds of sizes,sharps and colour as red,yellow,white, brown, gray and other colors's EPDM sponge (foam) strip. the Ethylene propylene diene monomer (EPDM) rubber is the most common kind of rubber anti-aging, anti-weather resistance, acid and alkali resistance, good water resistance, wide range of uses. Commonly used self-adhesive seal doors mainly E-type, P-type, D-type,一type and other forms , moreover,used in wooden doors, sliding doors, security doors, cabinet doors and other equipment can also use this convenient construction type self-adhesive foam seal.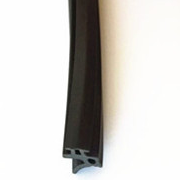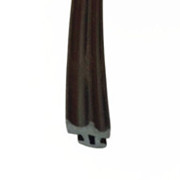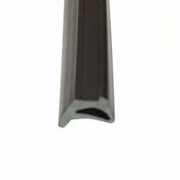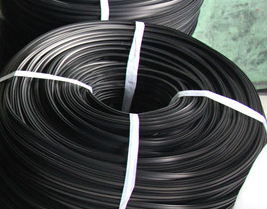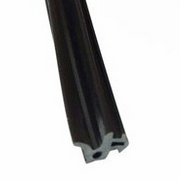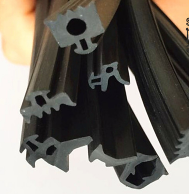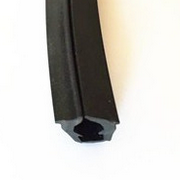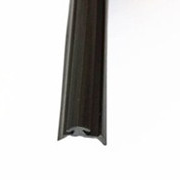 we are specialized in manufacture and supplier of EPDM rubber seal strips, we can product EPDM sponge rubber strip and EPDM density rubber strip. EPDM rubber is most popular materials and used widely in many fields,we can product according the customer's requirement and sizes, I think you will satisfied with our quality and service,

welcome to contact us.


1.Material:EPDM(Ethylene-Propylene-Diene Monomer)
2.Categories: EPDM Solid Rubber Strip, EPDM Foam(sponge) Rubber Strip,
3.Specifications:
Recommended temperature range:PVC -20 ° F - 150 ° F (-29 °C - 65.5 °C)
EPDM -40 ° F - 248 ° F (-40 ° C - 120 ° C)
The outer coating material: Vinyl (PVC), Hardness: 85 Durometer (Shore A)
EPDM rubber (containing the dicyclopentadiene dilute) (EPDM), hardness: 70 Durometer (Shore )
Internal metal fixture material: aluminum or steel
4.Feature:
Adopt the once-though technic of micro wave curing.The appearance is clean,beautiful and no lapping defect,
Have the better elasticity and can resist compressive deformation, ageing resistance , Chemical resistance
The use of a wide temperature range (-40 ~ +120 )
Better flame retardation,low smoke,low poison.the extrude of the product is stable.high dimensional
5. Uses:
Marine, automotive, truck doors, tractor cab, computer cabinets, forklifts, lawn mowers, golf carts, mechanical protection set, truck cockpit, sheet metal, glass fiber, helmets, playground equipment .

Extruded Rubber Seals/Rubber Extrusion Seal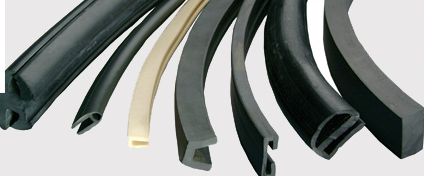 we specialized in manufacture

and

supplying

extruded rubber seals, extruded rubber profile. we can product standard profiles such as U Channel, P Sharps and other shape. Common uses for rubber extrusion are sealings, avoid noise, Anti-vibration and also uses for decorative trim. The elastomers used in our standard extruded rubber are the weather resistant EPDM and Styrene Butadiene Rubber,Rubber, Neoprene and so on.