Black Rubber Edge Trim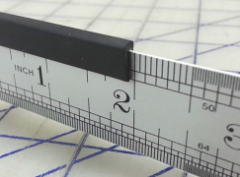 Black Rubber Edge Trim,rubber edge trim,rubber trim seal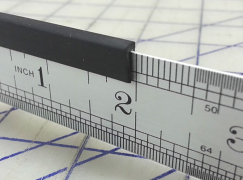 Rubber Edge trim is an excellent way to finish and protect exposed metal edges. The retainer is easily pressed over any metal edge and is held in place by the seal's excellent gripping force. Flexibility of this seal depends on the retainer configuration: wire core or segmented steel core. Resilient edge trim can be used in a multitude of interior and exterior applications and is often used as decorative trim.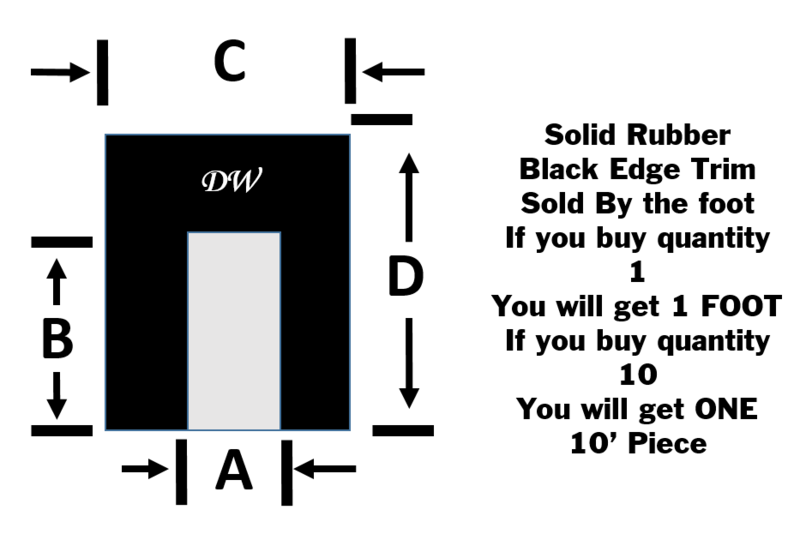 A = 1/16 (or 16 gauge edge thickness)
B = 1/4
C = 3/16
D = 5/16 ( Considered the leg length )

Rubber Edge Trim in Black
The picture does distort the size a bit so please go by the measurements.

The main properties of EPDM are its outstanding heat, ozone and weather resistance.
The resistance to polar substances and steam are also good. It has excellent electrical insulating properties.

It has good resistance to Keytones, ordinary diluted acids and alkalines.
Trims can be used virtually anywhere a quality decorative or protective edge is needed
For Cars, Trucks, Buses, Vans, Trailers, Motorcycles